The Chilchinbeto Rug Project
"Big Sister" Rug
(1977-1979)
This rural community of 506 (2010 census) relies on ranching and farming for livelihood. Its lack of an economic base led community leaders to look for a project that would create employment as well as recognition to the community. After many discussions and meetings, weaving a large rug was selected to be the project.
The Big Sister rug measures 24'5″ in height and 37'10" in width. The actual loom was prepared for a length of 38 feet and a width of 25 feet. The rug consists of 5 sets of individual symmetrical designs so the visual effect is that of laying 25 separate rugs side by side. Although the visual effect looks as if the rugs are sewn together, The Big Sister rug is actually one whole woven piece. While the design and pattern are almost unlimited, the 25 sets represent the basic patterns used in weaving. The rugs with the Yei' symbol represent the Holy People. The two Yei's and a storm pattern represent the world famous Two Greyhills style.
Eleven women from within the Chilchinbeto community worked on the project for almost two years under supervision from Helen Charley and Charlie C. Billy. The rug was completed in 1979 and was first displayed at the Navajo Nation Fair in September 1979. Since then, it has made its appearance at numerous graduations, inaugurations and other events.
The Big Sister rug is a tribute to the leadership of the Chilchinbeto Community and the skills and the dedication of the ten weavers. It is a symbol of self-sufficiency and independence. The task and the mission of weaving the largest Navajo rug will be hard to repeat so in a sense, a small, isolated community made quite a history for itself.
The Chilchinbeto Rug Project
"Big Sister" Rug Weavers
1977-1979
Kate Lee Charley
Lillie Yazzie
Helen Begay
Joann Singer
Susie Young
Leta Keith
Jane H. Charley
Louise Sharkey
Rose Austin
Helen Charley
Bessie Redmustache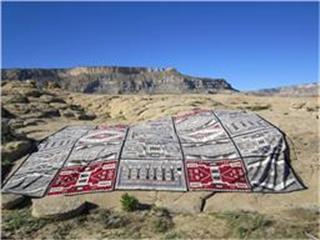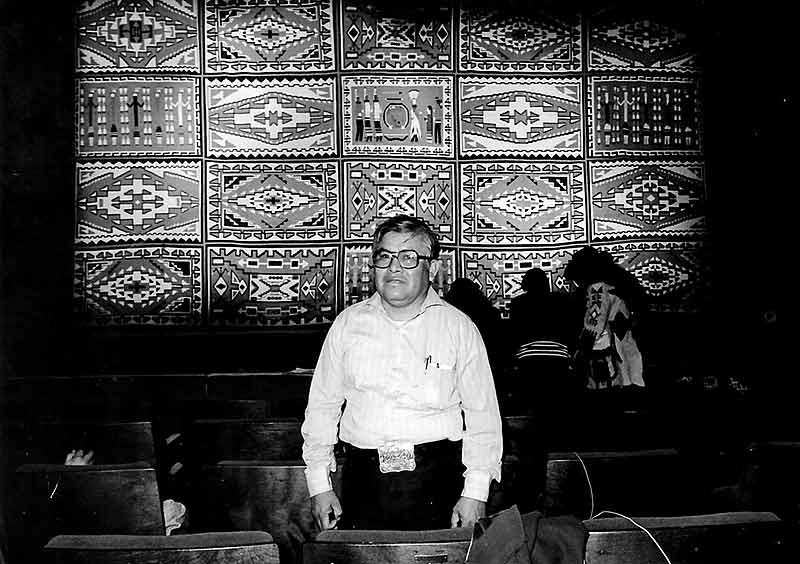 "On the Navajo Nation, Chilchinbeto, Arizona is the proud home of The World's Largest Hand Woven Rug. The artistic marvel of this masterpiece exemplifies the traditional weaving talents and skills of the women in our small community."
Charlie C. Billy
1970-1990 & 1995-2004
Council Delegate